The involvement of tech savvy increases home automation into luxury real estate. It is easy for you to convert your home into a luxury lifestyle. You'll have no trouble to customize your home to fit all of your needs. Using smart technologies help you to do everything you want to and more. You can increase convenience and security through the use of network connected appliances and systems. I would suggest smart technology for you to make your home into a luxury lifestyle.  Like electronic glass shades, mobile video security systems and activated entertainment systems are the norm of today.
Keep Your Luxury Home Secure Using Wireless
A home security system is a great way to secure your home through the use of a wireless security system. It is disabling the alarm system and breaking in easier. And make sure you will go for the security system that not only sounds an alarm but also alerts police for any issue and they arrive at the scene as soon as possible. If you installed the security system you will receive a sign that protected your home and could detect bulgers. But if you have no security system in place you can get window stickers and sign to place them strategically. So, people will think your home is secured. You have another option for your home safety. You can use the beware of Dog sign to make burglars think there is a dangerous canine in your home.
Using  Cool Smart Kitchens Appliance For Smart Home Management
 You can make your home smart using some coolest smart kitchen appliances and devices in your luxury kitchen. Like Aqua mega 200C is the best for freshwater. It is smart and purified and is designed for quick and easy installation next to any tap. It is delivering filter water with a touch. Another amazing kitchen appliance will make your work easier. Nugget Ice Maker is another best ice maker, a side tank to hold your water and produce up to 24 pounds of ice per day. It is a smart countertop machine that has built-in WIFI to monitor and schedule for fresh ice.  You can also use the CentralTM 3-in-1 Food Processor to easily convert the 8-cup food processor to a 40-ounce blender and convert into a powerful juice extractor.  You can also fit a smart food cycler in your kitchen. Because it is reducing the food waste and breaking down food to tenth of its original volume in just a few hours. Using these smart appliances in your smart kitchen makes it more comfortable and luxurious.  
Using Smart Heating And Cooling Devices
Many of the upgrades can help you to improve your home energy efficiency and luxury look. You can imagine that your home temperature, humidity and airflow can be controlled anytime and anywhere through the use of smart devices. One of the smart ways to use technology is optimizing heating and cooling.  A smart heating ventilation and air conditioning system uses smart wireless technology to communicate with other devices. It allows you to adjust yourself based on a number of custom settings.  You can set the temperature well in advance and your system will work out when it needs to turn back on again. Through this technique your house is up to required temperature for when you come home.
Use The Comfortable Ceiling Fans To Upgrade Your Home Décor
Everyone lives in a warm climate and they require ceiling fans in order to cool their homes. The ceiling fans are sleek and stylish in both form and function. It upgrades your room and also increases your comfort by warming and cooling. It is also saving your money and energy bill. 34% real estate agents thought that ceiling fans are what modern buyers love to see in a home. These are the top five energy efficient things you can make in your home. It is available in different styles and designs. The   Hill Bris 1200mm ceiling fan is trendy and it is not just any other ceiling fan in the market. It is perfect for making your room stylish.
Using Communication Appliances for Accessible Your Home
The control center of your home is a smart hub that you can use in your home to make things simpler and more accessible for you. Like using a smart hub, you can control your family at the dining table and in the mood of a fantastic movie so don't worry about it. You can connect Wi-fi enabled appliances such as smart range to make your dinner happy.  You can set some system with zones.  Smart alliances allow you to monitor your energy use and received feedback on how much your appliances use. You can receive notification of factors that affect the efficiency of appliances. It is performed well when you need. Like if you enjoy coffee at a certain temperature. You can program a Thermador coffee maker to prepare cup of joe exactly how you like it. Theses smart device appliances come in various features for making your home more luxury and comfortable.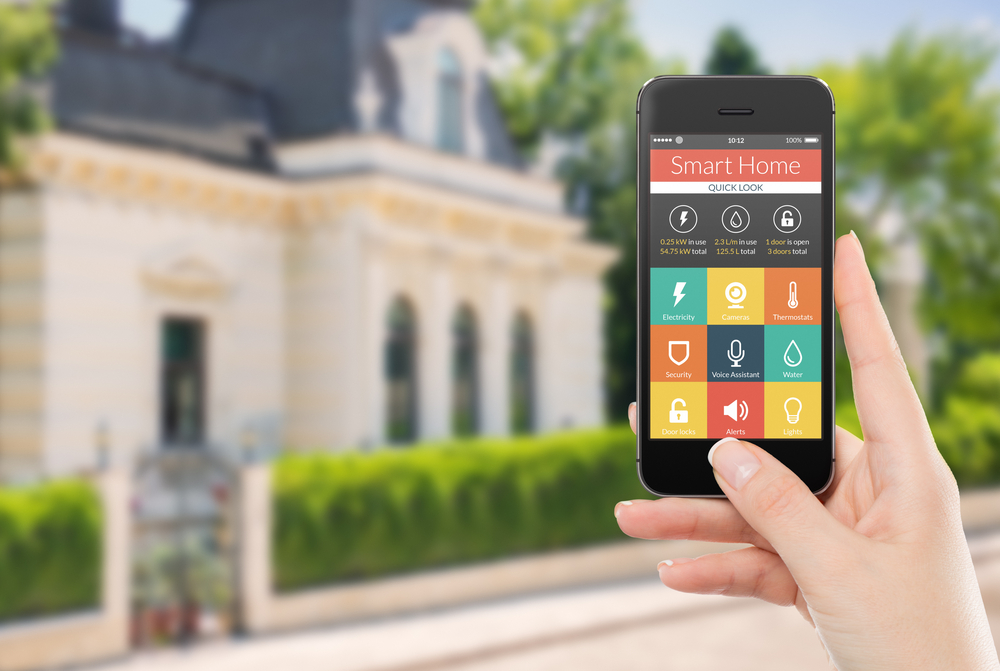 Considering All These
I have shared smart ideas for elevating your home into lifestyle. The Emergence of technology changed the scenario of the world and now you can also use these techniques in your home for making your life an easy and comfortable zone.